Much to hubby's disappointment I managed to fit in a visit to the children's farm. Hubby isn't much of an animal person & isn't very fond of places that allow them to roam free. But I'm glad that he let DD1 experience the farm atmosphere even though it wasn't his cup of tea.
We wanted to be there during the cow milking session and alhamdulilah made it in time. DD1 stood in line patiently waiting for her turn to milk the cow but when it was time she changed her mind and decided she wanted to groom the cow instead. So I took the opportunity to have a go myself and for the first time ever, milked a cow! I was proud of myself as I walked out the farm that day. I had experienced something I never thought I'd do and even enjoyed doing the same.
Other than that there were the usual farm animals - goats, pigs, sheep, lamb, hens, horses, peacocks, geese & guinea pigs. DD1 was disappointed there were no rabbits as she was looking forward to cuddling one. But she sure did enjoy chasing the hen around.
Here are some pictures.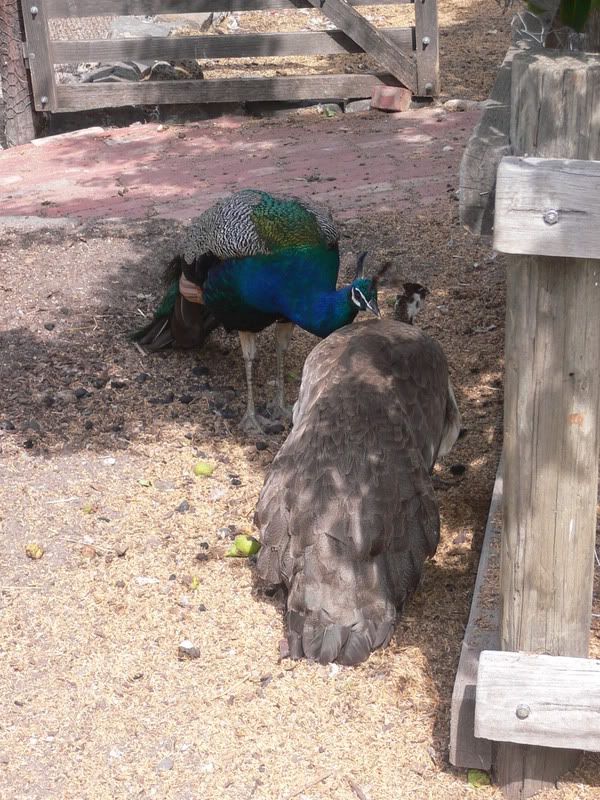 Peacock checking out the peahen ;)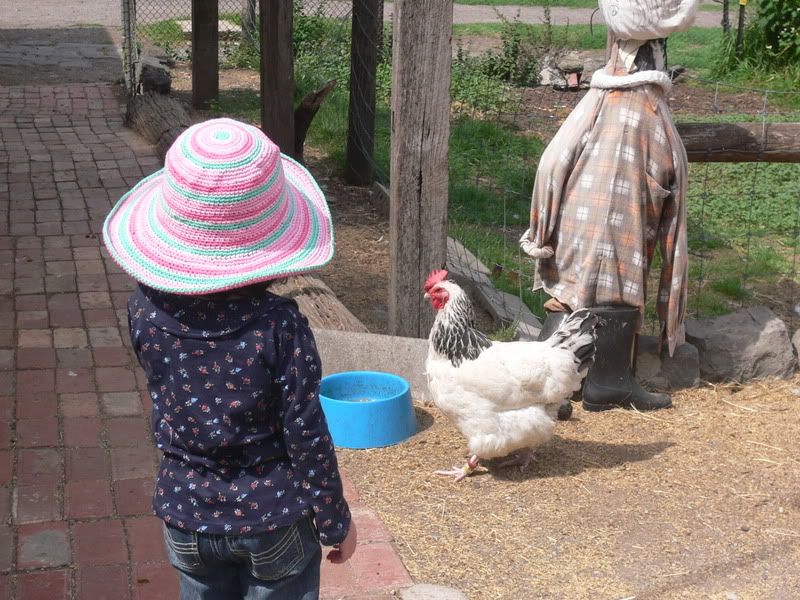 DD1 chasing the hen