We kick started our holiday by taking the kids to the aquarium. It's funny that I've been to the aquarium in Sydney and Auckland before Melbourne, even though this is where I live. I guess being tourists, you know that you're not going to be there forever and tend to tick off as many places of interest as you can before you depart.

I've had people tell me earlier it's not 'great' but I think it was pretty interesting and was quite impressed. I enjoyed watching the penguins the best and for me that was the highlight. We also made it in time for the shark feeding session, and DD1 and hubby seemed to enjoy that the most. DD2 slept peacefully through most of it.

They've got heaps of exhibits with different species of animal from the underwater world. I think we spent a good 2-3 hours there.

A picture speaks more than a thousand words, so I'm going to stop blabbing & start posting some photos.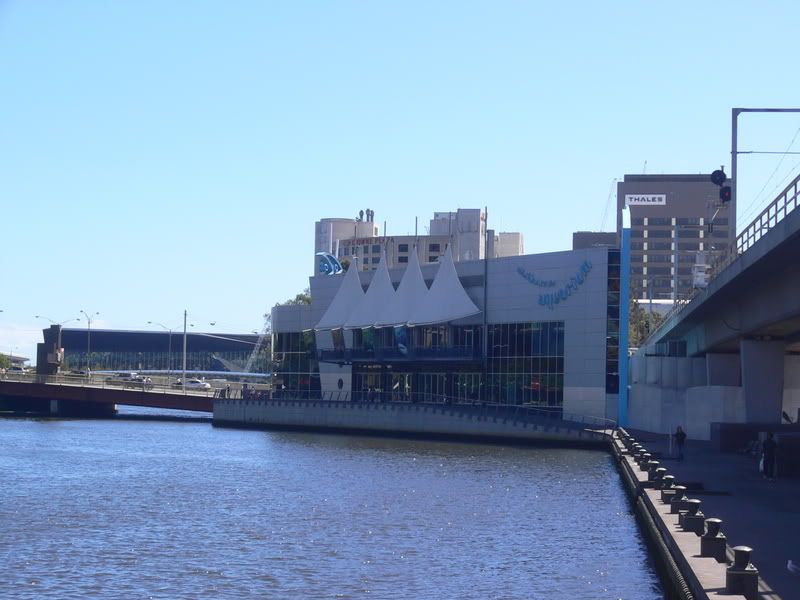 Melbourne Aquarium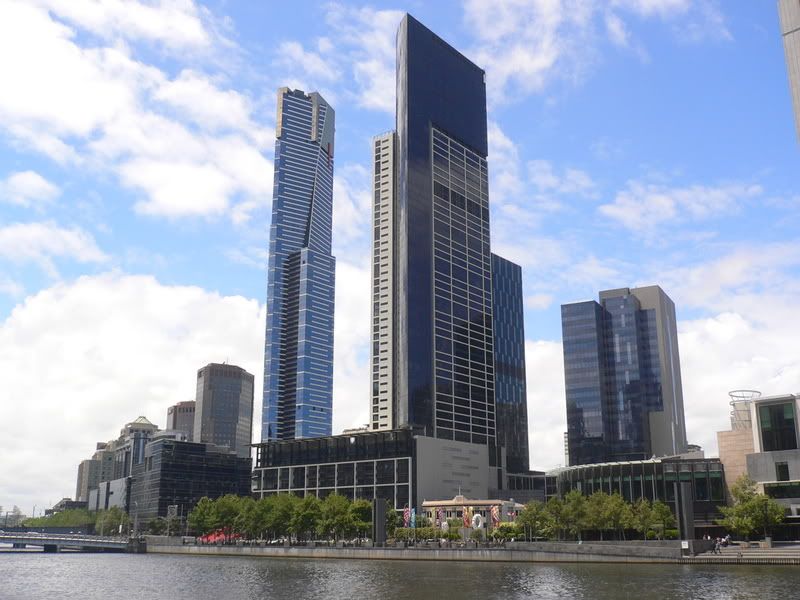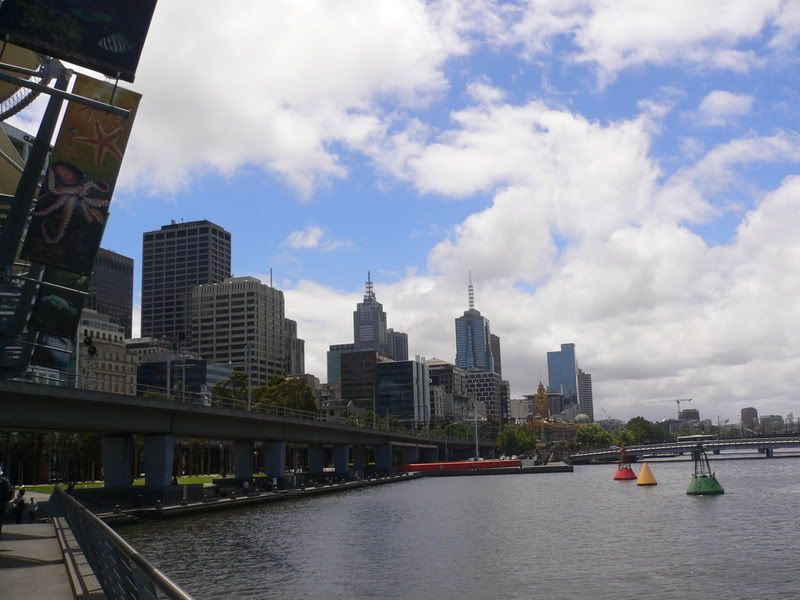 Melbourne skyline around the aquarium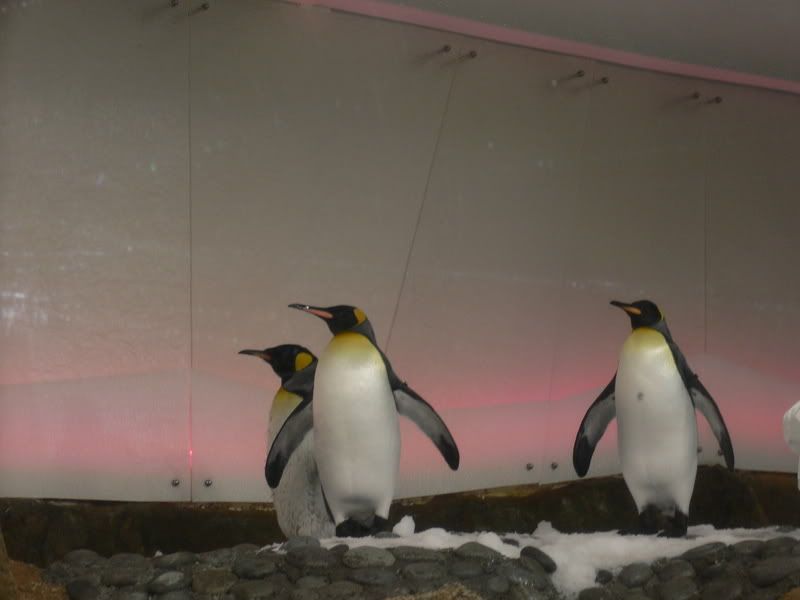 The majestic King penguins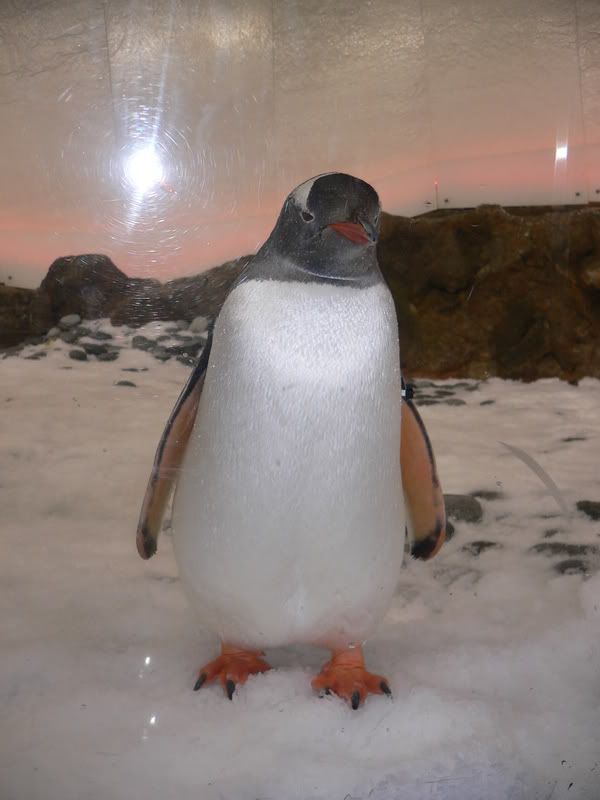 The cheeky Gentoo penguins
We were there during the penguin feeding session and it was hillarious to see them all diving in for a bite when the keeper threw the fish into the water. And the gentoo penguins do live up to their reputation of being 'cheeky'. I tried taking a few shots of them swimming in the water (that was on the other side of the exhibit) but unfortunately our ancient camera didn't quite capture the moment. In fact, I couldn't take many photos inside the aquarium as the lighting wasn't adequate and the thick glass in the exhibits made it harder to use flash and these were the only ones I managed to capture.